Dainton Portable Buildings, Barnstaple -
01271 523 312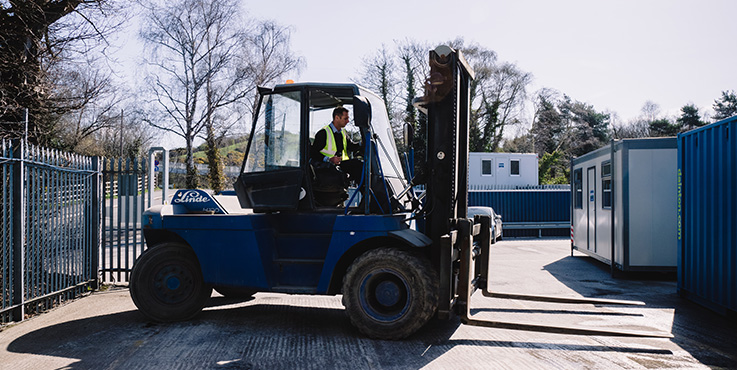 COVID-19 Update
Dainton Portable Buildings are excited to be expanding into North Devon through our Dainton Barnstaple facility.
Please give us a call on 01271 523 312 or click the Enquire Now to find out more about our great value Shipping Containers, Portable Buildings, or Modular Buildings.
For more information please click the tabs below.
All our new shipping containers are manufactured to exacting industry standards making them an ideal solution where security and safety are required with multiple lashing points and lock boxes as standard on new units.

Our new shipping containers are manufactured using high quality Corten steel which is corrosion resistant and painted using a high quality shipping approved paint, designed to stand up to the most extreme rigours of sea conditions. Our new build shipping containers have a life-span under normal European weather conditions of at least 30 years.

For More Information Click Here
Enquire now
View stocklist
Dainton are one of the UK's leading suppliers of superior quality portable buildings and cabins new, refurbished and used. All our units are built to exceptionally high standards and can be designed to your exact requirements. For More Information Click Here
Enquire now
View stocklist
Modular buildings offer a quick and cost effective way to solve your long term or temporary building requirements.

For More Information Click Here

They are incredibly versatile and come in a wide range of pre-made sizes or we can design a bespoke modular building to your exacting requirements.
Enquire now
View stocklist
Visit Dainton Barnstaple
Address:
Dainton Portable Buidings, Abbey Field Factory, Braunton Road, Barnstaple, North Devon, EX31 1GG.
Tel: 01271 523 312
Email: sales@dainton.com
Directions
Opening Times:
Opening Times:
Monday to Friday 08:30 to 17:30
Closed all Bank Holidays
Amenities:



Enquire Now
For a quote or assistance, click here.


Finance Available
There are many advantages to financing your project. Find out more.


Buy Back
We want to buy your old shipping containers & cabins.


Transport Services
Lorry & crane transport deliveries. See more here.
What to bring
2 forms of ID. One should be photographic (drivers licence, passport, etc) & one should show your address (utility bill issued in the last 3 months).
Payment (credit/debit card or cash). Please bring your direct debit details as well.
A padlock - or you can purchase one from our reception if you'd prefer.
INSURANCE: We do require you to protect your possessions when you store with us. Please provide proof of cover or alternatively join our specialist policy and we will give you the first month for FREE! Find out more.